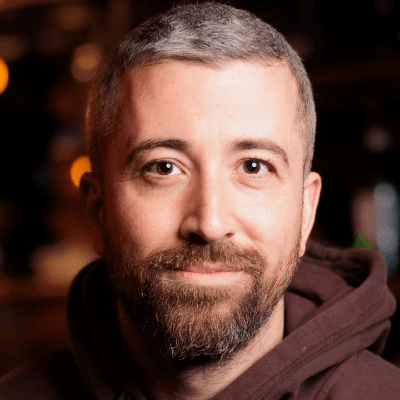 ---
---
---
About
Mike Cannon is a New York City-based comedian, podcaster, writer, and actor. 2023 has already been a big year for Mike: He has headlined at some of the world's most iconic venues – including a sold out performance at Gramercy Theatre in his hometown of NYC – and worked as a contributing producer, writer and panelist for ViceTV's Super Maximum Retro Show hosted by Chris Distefano.
In 2022, Mike released two independently produced hour specials on Youtube – Mike Cannon's Huge Mistake, a crowd work special on edibles, and White Privilege Homeless – both of which received wide praise from fans, comedians, and critics alike. His debut comedy special, Life Begins, was released on YouTube in January 2020 and earned a spot on Laugh Button's Top 35 Comedy Specials of 2020. The album version of Life Begins was released in February 2020 by 800 Pound Gorilla Records, and was recognized as one of Interrobang's Top 11 Albums of 2020 as well as one of Sirius/XM Raw Dog Radio's Top 10 Comedy Albums of 2020. Mike's first comedy album, I Think It Just Kicked In, debuted at #1 on the iTunes comedy charts and has over 5 million streams.
Outside of stand-up, Mike has made a name for himself in both acting and writing. He earned critical acclaim for his performance as lead character Mike in the feature film Timing, which is available on Amazon Prime, and he can be seen on the popular Barstool Sports series Friday Night Pints and Answer The Internet, Stupid Questions with Chris Distefano and The Nightly
Show with Larry Wilmore on Comedy Central, as well as Blake Griffin's Double Cross, Greatest Ever, and Top Funniest, all on TruTV. Additional appearances include Failosophy and Money From Strangers on MTV, Red Eye on Fox, and MSG's The Bracket. He was a contributing writer and performer on MTV2's Guy Code, co-host of Cosmopolitan Magazine's series Sexy vs Skanky, and a featured performer on VH1's Why Am I Still Single?
Currently, Mike co-hosts Chrissy Chaos with Chris Distefano and hosts two digital series, Heads Up with Mike Cannon and Mike Takes Edibles. He co-hosted Here's the Scenario podcast with fellow comedians Mike Feeney and Brendan Sagalow, as well as Irish Goodbye Podcast and the popular weekly web series The Weed News with Mike Cannon. Mike is a regular guest on Sirius/XM Radio, including recurring features on The Jim Norton and Sam Roberts Show, KFC Radio, Barstool Radio, Barstool Breakfast, and The Bonfire with Big Jay Oakerson and Dan Soder and Bennington.
When he's not on his nationwide tour, he plays all the major New York City clubs, including the Comedy Cellar and New York Comedy Club. It makes no difference to him whether he's performing in a club, bar, casino, elevator (done that twice), parking lot, rooftop, on a fake beach in front of a freight train, or in technically-legal underground speakeasies; comedy is his life. Mike is dedicated to making the majority of you laugh and the rest of you confused, yet oddly satiated.
Location
Wiseguys Comedy Arts District
1511 S. Main Street
Las Vegas, Nevada 89104