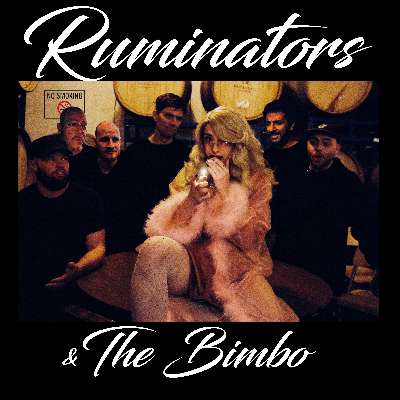 Ruminators and The Bimbo!
$10
Jan 12-13• Rated R
---
---
---
About
Finally a show for the ponderers! the contemplaters! the ruminators!
What took them so long to come together? ... Well anyhow the important thing is they're here now! An assortment of comics collectively collect to bring a comedy show particular to overthinkers. This comedy includes oneliners, dry humor, analogies, deadpan humor, interesting ideas, hunches and theories. Not to say there won't also be plenty of stories and classic observational stand up comedy. Some purposely put in just to make sure the show doesn't get too deep and philosophical. Introducing,
Ruminators and The Bimbo! Presenting the lovely,
Hollie Jay as Host
Featuring the comic stylings of: Ben Corrigan, Joshua Martin, Karan Reddy, Michael Davis, John Carter & Donnie Bonelli! Come join us for an evening of entertainment as we premiere a line up of comics we can't wait to put on the same stage!
Location
Wiseguys Comedy Rickles Room
190 South 400 West
Salt Lake City, Utah 84101