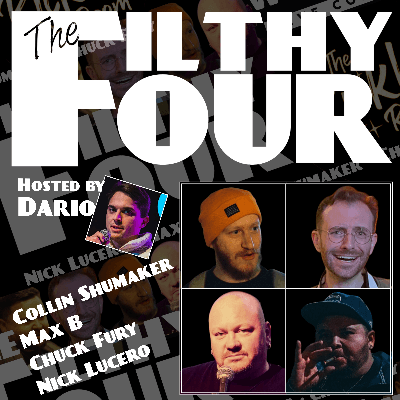 The Filthy Four
$10
Oct 20-21
---
---
---
About
​THE FILTHY FOUR
Four of Salt Lake's favorite comedians, who also happen to be four of its filthiest, hit the stage to bring you their foulest funny material!
Appearing: Max B - A skilled comedy veteran respected by comedy fans and comedians, alike.
Nick Lucero - An experienced comic's comic, with a knack for storytelling.
Collin Shumaker - Hilarious, dark, and fearless on stage, as well as being an online sensation.
Chuck Fury - Took the scene by storm a couple years ago and has been a local favorite ever since. Hosted by Dario - Known for his quick-witted crowd work, this show just would be complete without our favorite filthy refugee hosting. It's the Filthy Four, plus one more!
Location
Wiseguys Comedy Rickles Room
190 South 400 West
Salt Lake City, Utah 84101