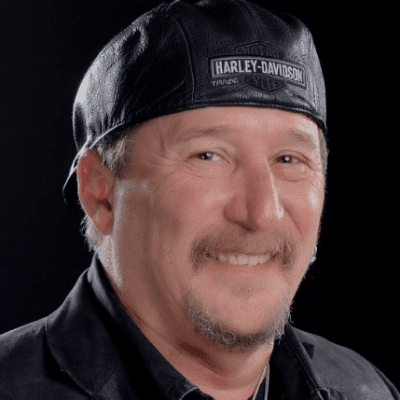 ---
---
---
Video
---
About
Russ Nagel is "America's Funniest Biker" seen on A&E's Comedy on the Road, Showtime, the WB, Spike TV, Comedy Central. Over the years comedians worldwide have sought that hook. A "HOOK" in the world of comedy is that special something that set them apart from others and brings people to their show. You may think that a stand-up comedian who bills himself as "America's Funniest Biker" has sought a hook that is far too narrow. Where could America's Funniest Biker perform and for what target audience? A biker bar, motorcycle rally, a trailer park family reunion? If that's what you are thinking you are way off the mark about this guy!
The fact is America's Funniest Biker A.K.A. Russ Nagel, has played in a wide range of venues including Trump Castle in Atlantic City NJ, The Majestic Theater in Dallas TX, and Catch a Rising Star in Las Vegas NV. Russ has also performed to audiences at the Atlantis Hotel and Casino on Paradise Island located in Nassau, Bahamas and is a regular on Carnival Cruise Lines. With this in mind it may not be surprising to learn that he has also done events on behalf of the Fraternal Order of Police, performed at a variety of college campuses, and shared the stage with top comedians such as Chris Rock, Bill Engvall, and Bill Mahr just to name a few.
Russ has become recognized in the entertainment industry for achieving more laughs per minute than any comedian working the circuit today and has also been seen on The Nashville Network, A&E's Comedy on the Road, Showtime, the WB, Spike TV, Comedy Central and many more. Being an 27 year veteran of the comedy stage, Russ keeps the laughs coming fast and furious with an array of topics ranging from family and marriage, to travel and current events, and yes he even throws in some biker stuff too. So what are you waiting for? Ride (or drive) to the comedy venue nearest you and check out Russ Nagel, America's Funniest Biker performing his high-energy, rapid-fire, and extremely funny show!
Location
Wiseguys Comedy Ogden
269 25th St
Ogden, Utah 84401